Meet the real-life historical figures from City of Dark Magic and City of Lost Dreams. Click on any image to start the slideshow, and hit your escape key to exit.
[nggallery id=1 template=caption columns=2]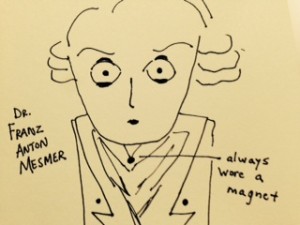 Dr. Franz Anton Mesmer, who gave us the word "mesmerized"
and the phrase "animal magnestim." Danke, Franz!